Management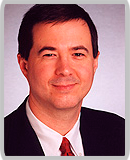 Ralph D. Hildabrand, CPA President and Chief Executive Officer
Mr. Hildabrand serves as the President and Chief Executive Officer of CIMplify and leads the company's capital formation initiatives. He is responsible for the overall strategy and operations of the company. He joined CIMplify in 1997 after 11 years with Arthur Andersen, where he was a manager in the audit and business advisory division, devoting the majority of his time to the healthcare industry. A Certified Public Accountant, Mr. Hildabrand received a B.S. degree with High Distinction in Accounting from the University of Kentucky.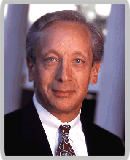 Robert B. Barnett, MD Executive Chairman and Chief Medical Officer
Dr. Barnett is the founder of Cimplify and presides as the Executive Chairman and Chief Medical Officer. He is a practicing physician with Urology Associates, a Tennessee professional corporation comprised of thirty (30) urologists. Dr. Barnett has practiced with Urology Associates since 1974. Dr. Barnett is a 1969 Vanderbilt University Medical School graduate. He interned at Vanderbilt University, and his residency was completed at the University of Michigan. He is Board certified in urology and is a Fellow, American College of Surgeons.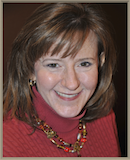 Amy A. Fox, Vice President of Finance and Chief Financial Officer
Ms. Fox oversees CIMplify's finance and accounting functions and manages the day-to-day financial operations, with the accounting and finance department reporting to her. She is responsible for the company's financial reporting and analysis, cash management, risk management, and oversight of the company's human resources department. Ms. Fox began her career with Ernst & Young, where she worked from 1987 to 1991, leaving to become a financial analyst, director of financial reporting and assistant treasurer at MedAlliance, an outpatient diagnostic company. Following her five year tenure at MedAlliance, Ms. Fox served from 1996 to 1997 as director of financial operations for PrincipalCare, a women's health practice management company. She joined CIMplify in 1998 from HCA Physician Services where she was director of financial services. She received her B.S. in Business Administration from Tennessee Technological University in 1987 and her CPA certificate in 1989.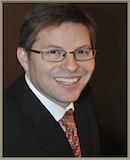 Kevin D. Trammel, Vice President of Information Systems and Chief Information Officer
Mr. Trammel serves as the Vice President of Information Systems. He is responsible for managing and overseeing CIMplify's system and network engineers as well as the application support and implementation teams.  He joined CIMplify in 2004 after spending 6 years as a consultant and engineer in the healthcare IT industry.  Mr. Trammel is a graduate of Baylor University where he earned a B.S. degree in Management Information Systems. He holds multiple industry certifications including MCSE, MCSD, and MCDBA.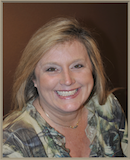 Kelly M. Merz, Vice President of Operations
Ms. Merz is responsible for leading CIMplify's Revenue Service Center, which provides billing and collection services for CIMplify's clients. Kelly has a key role in securing new clients for CIMplify and maintaining relationships with existing clients. She joined CIMplify in 2010. She has nine years experience in Revenue Cycle Management and has worked with insurance companies, physicians, and hospitals to maximize their operations and revenue. Ms. Merz is a graduate of the University of Tennessee at Martin with a B.S. degree in Business Administration. She earned her Masters in Business Administration from Middle Tennessee State University, where she graduated with honors.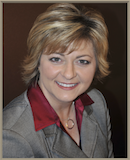 Leslie A. Jenkins, Corporate Controller
Ms. Jenkins serves as the Company's Corporate Controller, with the responsibility of management of the accounting and payables staff, overall financial statement review and compilation, and daily treasury management. Beginning her career in 1992 as an internal auditor with Service Merchandise, a large retailer, Ms. Jenkins broadened her accounting experience over the next four years in the areas of cost accounting and healthcare accounting and finance. She then joined the Company during its start-up phase in 1996 as the only accountant on staff and was instrumental in establishing the foundational pieces of the accounting and payroll reporting structures. Before becoming Corporate Controller for the Company, she served as Staff Accountant, Senior Accountant, and Accounting Manager. Ms. Jenkins graduated Magna Cum Laude with a B.S. in Business Administration from Tennessee Technological University in 1992.